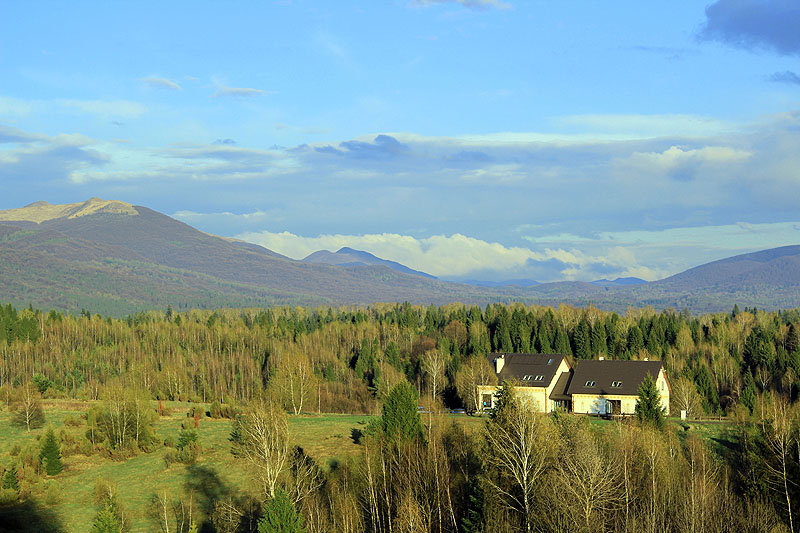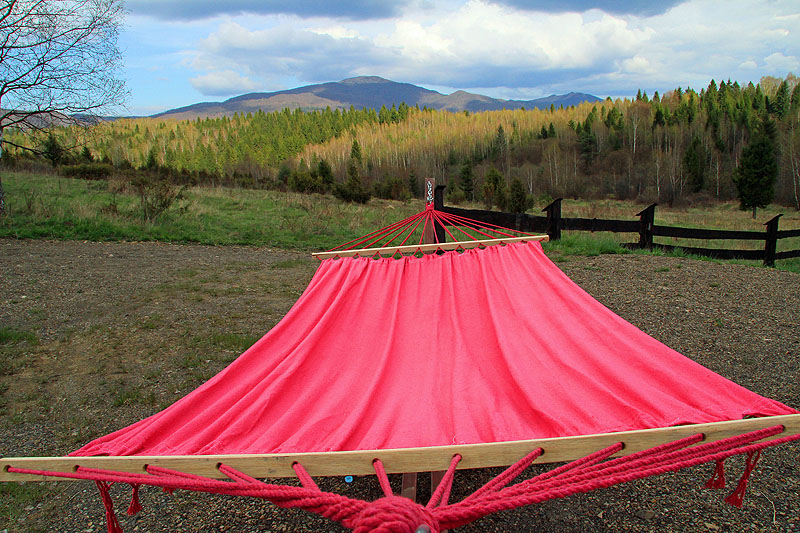 Our new guesthouse, located in Strzebowiska (often referred to as the most beautiful village in Bieszczady Mountains) is now open for guests.
We planned it as our first guesthouse, although as it happened, our other Guesthouse "Borsuczyna" - was opened in 2010.
But the Horb Guesthouse is what we dreamed of, what we fought for, and what we were finally able to build.
The Guesthouse is situated in Strzebowiska, in a beautiful place that offers a panoramic view over the highest part of the Bieszczady Mountains: beginning with Smerek, through Wetlinska and Carynska Alms, both Rawki peaks, and ending with Tarnica.
The name "Horb" from Ukrainian "Hrb" means a hump or a mound. As we learned from the daughter of the last owner of this charming place - this is how the locals called this part of Strzebowiska before World War II.
On the Horb, conveniently situated between two valleys, far from any other dwelling, you will be able to fully enjoy the appeal of the wild nature of Bieszczady Mountains. We, on the other hand, will make sure that nothing gets in the way of your rest.
If you dream of true leisure in an unforgettable location, far from the stress and noise of everyday life, then Horb Guesthouse is a perfect place for you. We offer you glorious rest at any time of the year.
Please come and enjoy your stay!
Anna & Jarosław Pawliński