Attractions in Bieszczady - interesting ways to spend your time in Bieszczady – no matter if the sun shines or the rain falls.
First of all, the region offers countless opportunities for mountain trips – be it on foot, by bike, or even – and this way is getting more and more popular lately – by horse. You can choose to either follow one of the confirmed trails, or (unless you are in a natural park, of course) get off the beaten track.
We will not write much about trekking, as it is pretty much the same everywhere, but rather concentrate on other forms of leisure in Bieszczady.
Horse riding: The Bieszczady Mountains are what a horse rider would consider paradise. Besides the protected areas (or natural parks) you may ride freely practically everywhere. Both inhabitants and tourists are used to seeing horse riders on the trails, paths and in the meadows. Breathtaking views, wind running through your hair and the sound of hoofbeats on a mountain track – all of this makes Bieszczady quite a famous place for horse riding.
Cycling trips: The conditions for cycling in Bieszczady are just perfect. Most of the paths are open and suited for cyclists. Appropriately signposted, without tricky turns and risky ramps, they provide a marvellous opportunity for sightseeing.
ATV and off-road: Off-road and ATV riding are sports that require specific conditions. Thanks to professional racing tracks and experienced instructors, you can have a fantastic time and come back to the guesthouse safely and all covered in mud.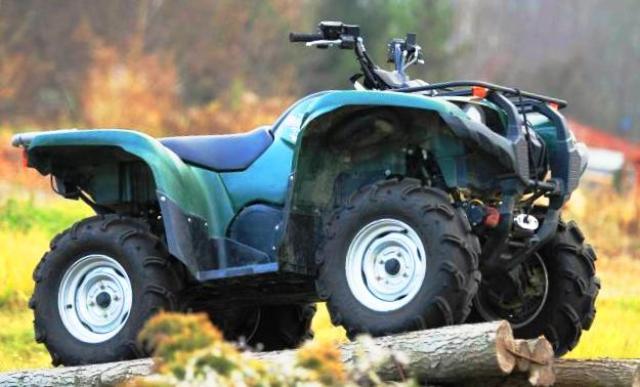 Mini-zoo in Liszna: There aren't many places where you can pat a deer or a roe. But in a forest mini-zoo in Liszna, you can get to know the animals found in Polish forests, fields and meadows, and even feed some of them yourself!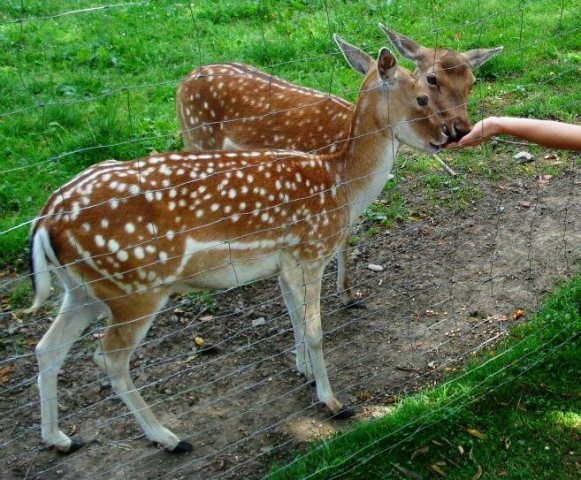 Narrow-gauge forest railway: Everyone who has visited Bieszczady must at least have heard about our puffer train. Its rails cut through the forests and it visits places that seem unknown and uncharted. Here the railway is often the only sign of a human's presence. And on the railway, the beautiful locomotive slowly rolls.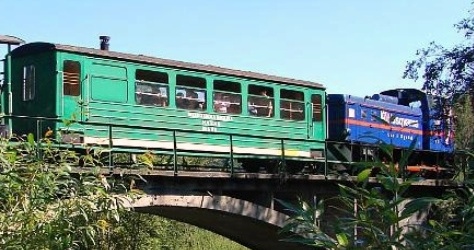 Lake Solina: Solina dam artificial lake in any way is just absolutely marvellous. It creates possibilities for active leisure and numerous water sports. The lake was created after the construction of Solina Dam (one of the biggest dams in Europe, and the biggest in Poland). The pedestrian zone near the lake – with its noise, crowd, jolly atmosphere, cheap (or cheaper) souvenirs, candy floss, slot machines, grilled sausages, ice cream and waffles – offers everything that children (and adults) like most!
Skiing: The skiing season in Bieszczady lasts from 90 to 140 days a year. Before World War II, the Sławska and Ławoczno slopes (now situated on the Ukrainian side) were regarded as the best skiing slopes in Poland. Nowadays in Bieszczady skiers may not feel fully satisfied with the lack of really long slopes. But for beginners and children – Bieszczady sees to be just perfect!
Nordic skiing: There are dozens of established and well-attended cross-country tracks in Bieszczady – many of which were instituted by the Association for Wetlina and Neighbourhood Development (www.wetlina.org)
Lviv (Ukraine): The beautiful historical Polish city, now located in Ukraine. It is only 200 km away from Strzebowiska, and you can catch a direct bus from the local PKS-bus stop (passport required).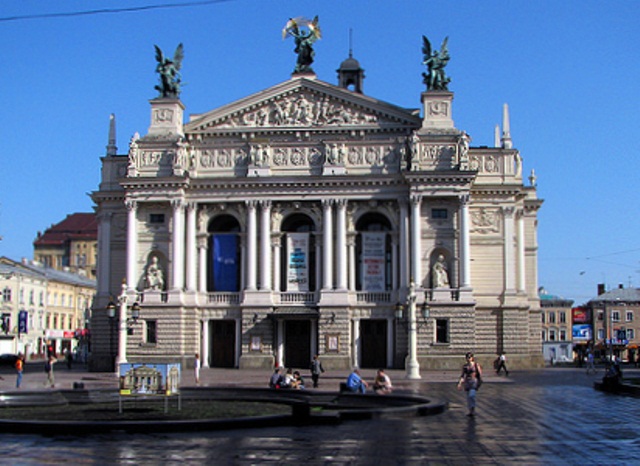 Medzilaborce (Slovakia). That is the town where Andy Warhol was born, and where his museum is located today!.
Bieszczady offer a lot more to see, but there is no way to describe it all!
And what to do in Bieszczady when it rains?
First and foremost – keep your spirits high, for there are still a plenty of attractions to see! Some of them we will describe below:
A private collection of Lemkos' traditional garments in Komańcza: A rich collection of clothing, knitted icons, rushnyks, napkins and Lemkos' jewellery, which took years to assemble. The oldest of the garments are dated over a hundred years ago!
Hunting and Natural History Museum in Nowosiółki: It is the biggest collection of hunting- and nature-related exhibits in the region. The exhibits (trophies, photos and other items) present the richness of the local fauna and the history of hunting.
Orthodox churches and wooden architecture: One of the things to pay attention to while visiting Bieszczady is religious architecture. In old orthodox churches, monasteries and catholic churches you are made to feel the atmosphere of times past. The oldest orthodox churches in this area were first mentioned in texts from the 15th century. Until the Second World War, there were over 130 orthodox churches here in Bieszczady. By the year 2000, there were only 50 of them left...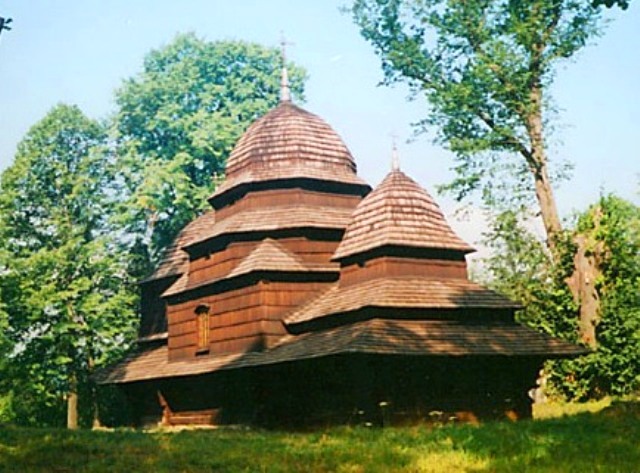 Convent of the Sisters of the Holy Family of Nazareth in Komańcza: The marvellous wooden building, set up in year 1931, is a residence for the Sisters of the Holy Family, and is also where arch bishop Stefan Wyszyński was held in house arrest during the Communist period.
Historical and military architecture. The area of today's Podkarpackie Voievodship, considering their geopolitical situation, were a key region during the First and the Second World Wars. Plenty military cemeteries, and dozens of separate and collective graves, are reminders of that time. There is also a handful of unique and stunning artefacts of military architecture here for you to see.
The trail of the Good Soldier Švejk: Those of you who admire the works of Jaroslav Hašek may walk (or ride) the very same route that Švejk used to travel. It is an international trekking and cycling trail, that leads through Czech Republic, Austria, Hungary, Slovakia, Poland and Ukraine – through all of the places described in Jaroslav Hašek's books.
The Molotov Line (the nearest structure being the bunker remains in Lesko): The Molotov Line, built by Russians between 1940 and 41, was a system of defence structures situated along the West border of the Soviet Union. You can now see the objects formerly included in the Molotov Line if you travel the trail established by the Bieszczady Cyclist Association.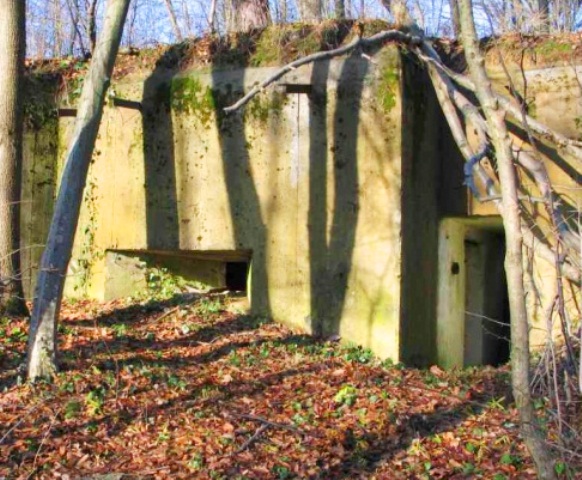 The Natural History Museum of Bieszczady National Park (Ustrzyki Dolne): Opened in the early 70s is now one of the biggest natural history museums in Poland. A fascinating exhibition titled "The Flora and Fauna of Bieszczady Mountains" presents the species of animals and plants that belong almost exclusively to the Bieszczady ecosystem (including big mammals and birds of prey). Here you can also see a famous bear that communist prime minister Jaroszewicz himself is said to have shot.