Borsuczyna Guest-House, is the place where you will be able to rest, take time off from your every-day duties, work and stress. We will try to make you feel as if you were "in Heaven as it is on Earth". The warm atmosphere of our House will put you into good mood, and the charm of this exceptional place will let you spend unforgettable moments in the Bieszczady Mountains.
In September 2011, Borsuczyna Guest-House received an award in the category of comfortable lodgings in the "Exploring Carpathians" contest organized by the Regional Carpathian Tourist Organization in Rzeszow.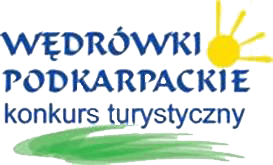 There is no rush in Strzebowiska, there are no crowds, no traffic jams. Here, at the eastern frontier of Poland, at the borderland of the European Union, there is a different world! Pastoral landscape charms visitors with breathtaking views, the smell of unpolluted nature is all around, there are the taste of frontier and difficult history of the region, and above all - there is silence.
If someone dreams of a real rest and of detaching from every-day problems, it is an ideal place for those who enjoy taking things easy and lazing about in the beautiful natural environment as well as for the tourists who enjoy active rest. One may rest here at any time of the year.
You are very welcome and we wish you a good stay!
Anna & Jarosław Pawliński